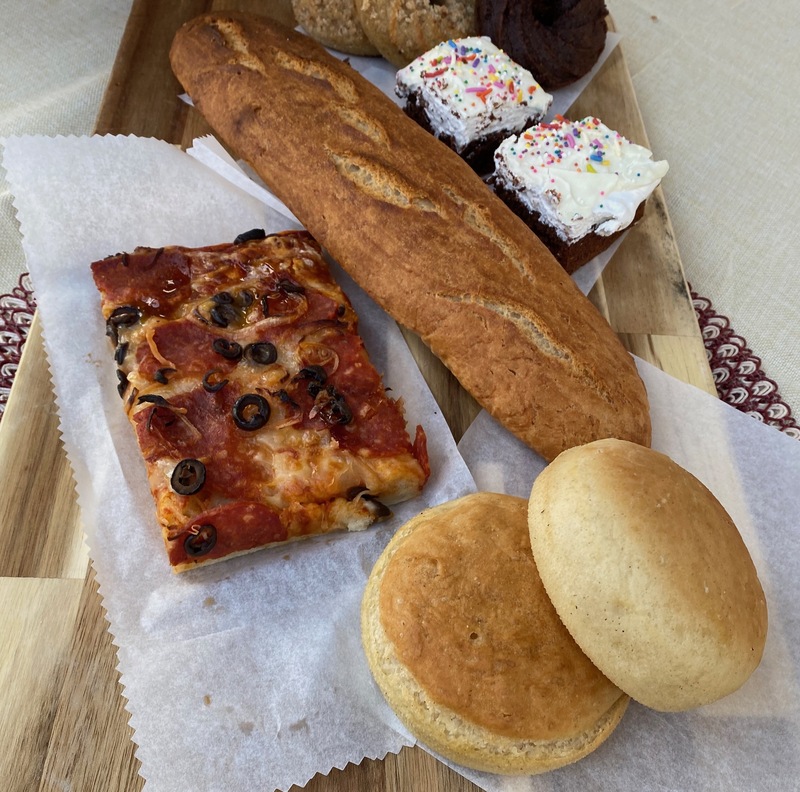 Gluten-free Bread Club
Join our gluten-free bread club for the Santa Cruz and Monterey areas.
---
---
---
Meet the first gluten-free bread club delivering fresh breads, pastries, and more to the Monterey Bay Area.
We've made it super easy to order, receive, and enjoy fresh gluten-free bread.
Start your subscription with your first order
Tell us how often you'd like us to deliver. 
When your bread is delivered, store it and any pastries you receive in your fridge or freezer until you are ready to enjoy! 
Customize your Switch Bread Box 
A few days before your bread is baked, you'll get special access to fresh things that are available to add-on. Cinnamon rolls, a cake, a holiday cookie box, pizza dough? Mmm, you get the idea. Add them on to your order, we'll make sure they get delivered with your usuals. 
What's in the club boxes? 
Example of the Switch Bread Box: 
6 Buns
1 French loaf
6 take & bake chocolate chip cookies. 
Join the club! 
Switch Bakery is a small artisan bakery. We are making really special things by hand using incredible ingredients. We created the club so we could offer the freshest bread to people who are ready to enjoy it. Plus, being in a club makes us feel like we are all in this together. Let's eat! 
Can I adjust my subscription? 
Yes, feel free to reschedule, skip a box, pause, add to, or cancel your subscription anytime. 
Free Delivery! 
Our delivery schedule is based on your location.